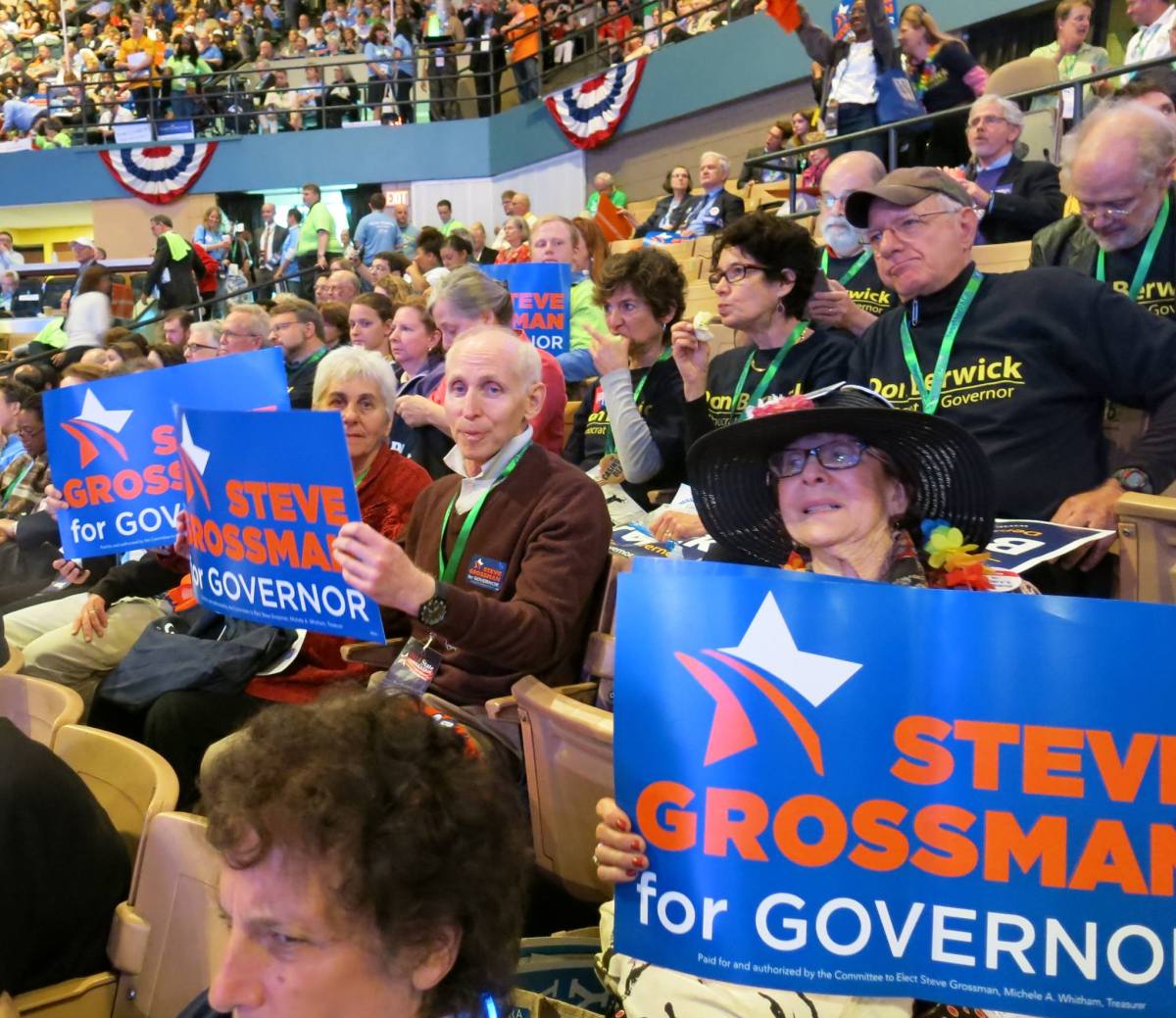 Great convention today. Thanks to the Newton Delegates who came out and endured the long day, and to all who made this an inspiring moment in Massachusetts Democratic politics. Congratulations to Newton native Steve Grossman who won the endorsement of the convention for Governor and to Warren Tolman who won the endorsement for Attorney General. The full results are below the pictures - 15% or more was needed to make the ballot. Congrats to all who put themselves forward.
(OK - image not from the convention, but its a great shot none the less)
Treasurer (no endorsement by the convention)
Deb Goldberg 38.9%
Tom Conroy 33.9%
Barry Finegold 27.1%
Attorney General
Warren Tolman 51.8% - endorsed by convention
Maura Healey 48.1%
Lieutenant Governor (no endorsement by the convention)
Steve Kerrigan 37.6 %
Mike Lake 35.4%
Leland Cheung 16.2%
James DeRosa 10.6%
Governor
Steve Grossman 1547 35.2% - received endorsed by acclamation
Martha Coakley 1024 23.3%
Donald Berwick 972 22.1%
Juliette Kayyem 535 12.1%
Joe Avellone 311 7.0%
Candidates listed in bold have qualified for the September primary ballot.